ABOUT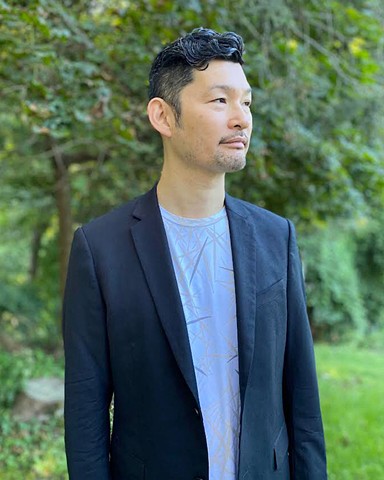 Biography
A native of Tokyo, Japan, Yuichiro Komatsu holds his B.F.A from the State University of New York at New Paltz and his M.F.A from the New York State College of Ceramics at Alfred University. He also has been granted a DAAD (German Academic Exchange Service) Postgraduate Research Fellowship in Interdisciplinary Studies in Art, Architecture, and Public Sphere at Weissensee Kunsthochschule Berlin and Universität der Künste in Berlin, Germany. He was awarded residencies at the Banff Centre in Canada, the European Ceramic Work Centre in the Netherlands, FAAP (Fundação Armando Alvares Penteado) in São Paulo, Brazil, and the Shigaraki Ceramic Cultural Park in Japan. His work has been exhibited both nationally and internationally. Currently, Komatsu is an Associate Professor of Ceramics in the Department of Art at Columbus State University in Columbus, Georgia.


Artist's Statement
Living and working in distinct environments in Asia, North & South America, and Europe has nurtured my sense of curiosity towards the interplay of architectural, linguistic, and sociocultural systems. These systems and boundaries sometimes seem artificial and shifting. Thus, my sense of self-identity oscillates and becomes fluid in these different living environments. As a result, I investigate the concepts of systems and boundaries.
One of the oldest and most versatile of artistic materials, clay, has been utilized by most civilizations in their cultural expression. The transformation of clay, which is natural and malleable, into ceramics that are cultural and permanent, fascinates me on both the physical and conceptual levels. In a sense, ceramics is our cultural witness, as it reflects, embodies, and records our cultural and technological development over time.
While my work is influenced by the simplicity and reductive nature of Minimalism, I am particularity interested in the Japanese spatial concept of Ma, which can be roughly translated into "empty space" and shares the idea found in a "less is more" philosophy. Ma relates to the notion of contained space, which is one of the fundamental elements of ceramics. It also refers to the simultaneous awareness of form and non-form and a particular consciousness of place. It further suggests an emptiness full of possibilities and a continuum that spans both space and time.
My work meditates what is visible and invisible, inside and outside, past and future.
I search for forms and surfaces that operate between the ideas of fragility and permanence as I pursue a palpable yet elusive sense of ephemeral beauty.